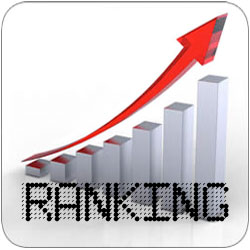 Just share with you a very good tip for your ad to get top position in Google Adwords but you only need to bid for the minimum.
The structure of your ad campaign and ad group is very important. Make sure your ad group is named of which is related to the ad campaign name. First, set your daily budget to about $20.00 and then set your keyword bids to 3-5 times more than the current bid requirement. It's better for you to only place 1-5 keywords in each ad group.
Your high bid will get Google to place your ads at the top and the top position will ensure your ads are good enough to generate the clicks. As a result, your CTR will then increase. Assuming your onpage trust factors such as contact us page, disclaimer, terms of use, contact number, email etc are good, you will build the Quality Score to a position of "Great".
You could then reduce the bid cost of each keyword down by half once your CTR is around 5-25%. If your QS still "Great", you should notice that your number of clicks per day is still the same even your bid cost is lower now.
The next day, reduce the bid cost down again by 10-20% of the actual price google initially wanted for that keyword. This means that if the keyword is 50 cents, reduce it to 40-45 cents but assuming your CTR is still rather high. Although you reduce your bid cost, you still get the top position while others pay the top amount to be in position 1. As you start building history with Google, you can then set bids at around 5-10 cents and still be at the top position.