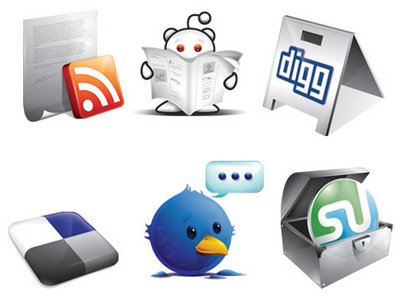 My mind always have questions about how to do social bookmarking. I don't know how social bookmarking helps in internet marketing and don't know how social bookmarking brings traffic to my website.
Questions in my mind
The purpose of social bookmarking sites are for people to bookmark their favourites, what and how should I do to promote my own site?
Can I bookmark all of my posts?
How many social bookmarking sites should I have? Can I register as many accounts as I like?
How to allocate my time at social bookmarking sites?
Will I become a social bookmarking spammer if I bookmark too much?
etc
I then tried to find from Youtube how people do social bookmarking and I really watched it for several times because I hope I can get any ideas how to do social bookmarking.
After I watched the video, I know how to social bookmark my favourites but those questions in my mind still have not been solved.
Until recently, I finally know what is the best practices of social bookmarking.
Best Practice of Social Bookmarking
Always bookmark good stuff – Good stuff like useful information or good websites that other people are interested in.
Bookmark frequently – Don't just pharmacy open the accounts and post few things and then nothing else. Try to bookmark several times a day.
Bookmark new stuff – When discover new stuff, try to be the first to bookmark and share with others.
Don't focus on one topic only - Bookmark on several topics because normal people are multi interested.
Comments on other people's bookmark – Don't just bookmark your own stuff, do comments on other people's bookmark. However, it takes time.
And there are something we must remember
Too active in social bookmarking is dangerous! Don't be a social bookmarking spammer.

Dangerous if you have multiple accounts from same IP address.

Always use pen name for social bookmarking sites.
Social bookmarking is a powerful tool but we must be very becareful and not to become a social bookmarking spammer. Social bookmarking spammer will get penalise by Social Bookmarking sites and also by Search Engine.