About Moon Loh
The word mompreneur is probably foreign to the majority of you. But as a mother and an entrepreneur, I am all too familiar with this word. As the word suggests, mompreneur, which is really the combination of the words "mom" and "entrepreneur", refers to mothers who have an established business, whilst also acting as the caretaker of their children. By this definition, I am a mompreneur as I am both a mother, as well as the owner of an internet network marketing home business.
Becoming a Mompreneur
My journey towards becoming a mompreneur with a successful home business was not really planned for. Like many others, I had been taught from a young age to study hard, obtain good results, enroll into a good university and get a well paid job. And that was exactly the path that I had pursued, without so much as a thought of becoming an entrepreneur.
That was until I came across some online work-at-home advertisements and surveys that claimed one could earn money simply by answering some questions over the internet. Convinced that I could earn money online, I wasted no time in signing up for these online surveys and quickly became acquainted with this means of earning money. But tried as I might, I realised that I was not earning much and was beginning to question what had went wrong.
A month later, in June 2008, a website that promoted internet marketing as a means to earn money online caught my attention. Drawn by the proposition, I embarked on the idea of internet marketing even though I had no knowledge about it! At that time, I knew next to nothing about affiliate programs and did not even know how to create a blog. Without a background in information technology or the likes, I did not know how to get started on internet marketing. However, that did not deter me from my foray into this field. I held the belief that if others could succeed, I could most certainly succeed too!
As a full-time working mom then, I simply wanted to earn some extra money in my spare time. But I soon realised that internet marketing was a serious business that if carried out professionally, would enable me to earn money while I was asleep or enjoying family time with my lovely hubby and daughter. In other words, I had discovered a business platform that would generate income 24 hours a day and spanned across all countries.
With this new insight, I thought hard about my future and contemplated a life in the next two or three decades where being out of job meant not receiving a single cent. Being a mom who naturally wanted to have more time with my daughter, and yet have my own income, I also asked myself if my current lifestyle enabled me to participate fully in her life.
With the belief that internet marketing was a viable business that would enable me to not only earn a comfortable income, but also dedicate more time to my daughter, I started to spend most of my free time in front of the computer learning how to create a blog, finding out how I could blog for profits and explored on affiliate programs. In addition, I also read e-books on subjects like making money online and internet marketing.
I held the belief that if others could succeed, I could most certainly succeed too!
The initial phase was very discouraging as I was not earning any income. To make matters worse, self learning was also proving to be very tough and time consuming. But with the support of my family, I decided to press on. Once I had made my resolute to move forward, I began to invest more time mastering internet marketing strategies, particularly in the areas of social media, search engine marketing (SEO) and pay per click (PPC). To do so, I attended courses on these topics. Through these courses, I learned that internet marketing is not a get rich quick scheme, but just an online marketing technique that helps to grow one's business over the internet.
Through these courses, I gained a renewed perspective on internet marketing and began to develop a business mindset to jumpstart my business seriously. With my acquired knowledge on internet marketing, I started to create my own digital products and membership programs.
Bringing the Business to a New High
In the first two couple of years, my online business provided me with a good income. But I had desired to earn a passive income. So two years later, I joined a network marketing business, as I saw the potential in it business model.
I was faced with a lot of challenges when I first joined the network marketing industry. For starters, most people were unreceptive towards the industry. Working with a team in my company also required some getting used as I had been used to working on my own in my internet business. But that did not stop me from learning more about the industry, learning from the experiences of successful individuals and deepening my knowledge in network marketing.
In network marketing, I learned the importance of team work, good leadership and the constant need for self development. Today, I have successfully combined internet marketing and network marketing to make my network marketing business an online business that is just as viable working from home.
If I Can Do it, You Can Do it Too
Today, a home internet business has become my business of choice. After all, my leading home-based internet business allows me to work whenever I want, wherever I want. Having benefited from such a business model, I encourage others to similarly pursue a home-based internet business, even if it is carried out on a part-time basis.
Personally, I believe that "If there is a will, there is a way". I believe that mothers are able to enjoy financial freedom and have quality time with their family. Through persistence and hard work, coupled with passion and a business mind, I have emerged as a successful mompreneur. And if I can do it, you can do it too!
Awards
"Best Personal Brand 2017 Award"
by the Marketing Institute of Singapore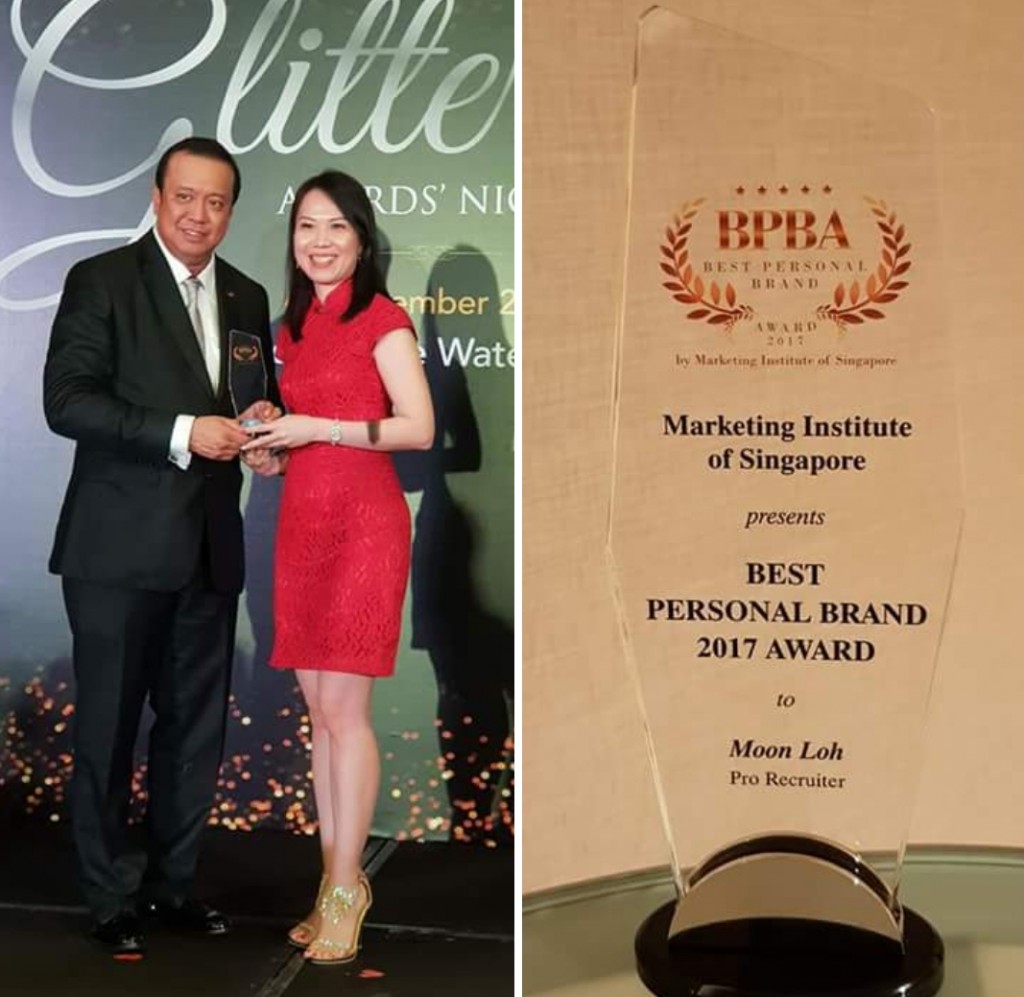 "2016 Asia Pacific Network Marketing Leader Gold Award"
by the Taiwan Association of Multilevel Marketing, R.O.C.
"2015 Most Respected & Sought After Network Marketing Leader"
by the China Direct Selling Enterprises Annual Awards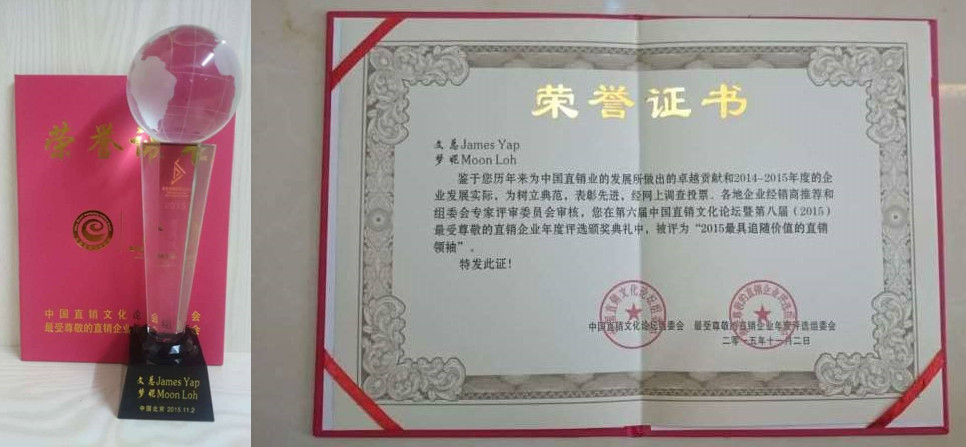 Media Coverage

Hall Of Fame Internet Marketers -
http://www.businessforhome.org/2011/09/hall-of-fame-internet-marketers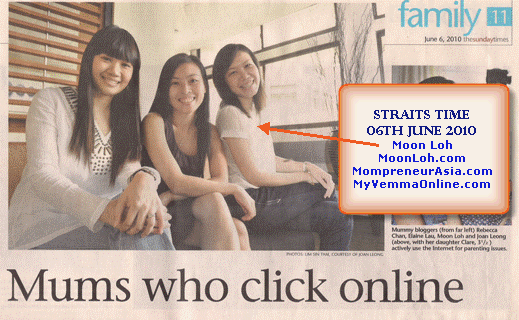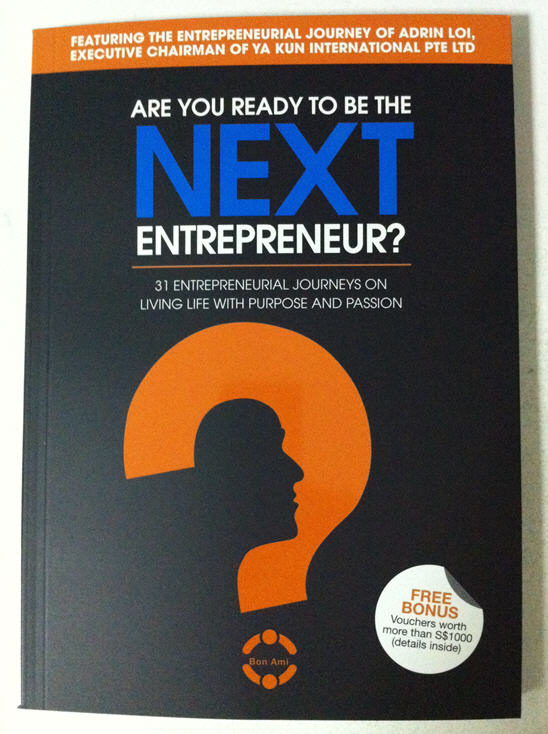 31 Entrepreneurial Journeys On Living Life With Purpose And Passion
Moon Loh @ A Mom At The Top (page 50)
Testimonials
"I have known Moon Loh for about one year now. When I first saw her Mompreneur Asia website, I was very impressed. She is really someone I admire very much. From an ordinary housewife to becoming one of the top internet marketers in Asia, she had proven that anyone can make money online. She is also very down to earth and willing to share her knowledge and skills with others. I am glad to have the privilege to work with Moon."
Ket Sang Tai
www.KetSangTai.com
"Moon Loh is simply amazingly inspirational! I am impressed with Moon's humility and her unselfish willingness to teach and share with everyone. With her patience and selfless guidance, I have learned lots from her. I am equally impressed and inspired by her enormously positive go-getter mindset. She knows what she wants and she knows how she can get it done. She is highly inspirational and she truly lives by her motto "If There's A Will, There's A Way". I am blessed to have her as my mentor, business partner and a good friend! If someone is looking for a coach in Internet and Network Marketing, it has to be Moon Loh!"
James Yap
www.VemmaWorldOnline.com
"I get to know Moon before I joined Vemma in 2010, she is someone I think very highly of, a first-rate coach, well trained and highly experienced in Internet network marketing. She was very responsive to my needs and was always available for my many questions about the business. She made me feel confident about the things that I had to do. Network Marketing is a skill that is essential in today's society and it is hard to learn without the right teacher .
Moon is a delightful person of the highest integrity. I can't recommend her highly enough. She is a hard working person who is dedicated to helping her team reach new heights in their Vemma business. Moon,thank you for giving me the opportunity to partnership with you in Vemma.
Success is not an easy thing, it is availed after tireless effort. May you be successful."
Cheryl Tho
www.CherylTho.com
"Moon Loh was one of the most dedicated professionals through her work at Mompreneur. Insightful person. Customer focused, self motivated, highly organized and brilliant perfectionist, has no problem to work hard when necessary. Responsible co-worker. For Moon Loh the job is always the most important thing to do. I can highly recommend working with her especially in the area of Internet Marketing"
Andrew Chow
www.AndrewChow.sg
"It is really my privilege to know you – A Mompreneur. You have inspired me much because you started from knowing nothing about internet marketing to one of the internet network marketing coaches! It is also my aspiration to become like you one day, a Mompreneur, working from home and being able to provide my kids a childhood where Mom is around. Thank you for all the tips you have shared with me!"
Valerie Chan
www.Vemmapedia.com
"I must say that Moon shared her secrets with us generously. Mostly importantly, she walk her talk. She shared with us what really worked and that we can apply immediately, and not some Internet Marketing theories or concepts. If you are looking for a true mentor in Internet Marketing, I would highly recommend Moon."
Ding Neng
www.Ding-Neng.com
"With her never-say-die and just do it attitude, Moon has quickly becoming a household name for many. She know the game of internet network marketing and has since transform herself into a caring, responsible and knowledgeable leader.
She also shares freely her knowledge in internet marketing to her team and patiently teach them till they understand. Her leadership is worth commending on.
If you want to find someone whom you can learn and work with to succeed in internet network marketing, Moon Loh is the person you can look for."
Jeffrey Chew
www.JeffreyChew.net
"Moon has freely shared her Internet marketing knowledge and helped me avoid many pitfalls in my home business. She has demonstrated the finest leadership skills and mastermind within her organization. If you are thinking of working with her, I strongly recommend that you do it today and I guarantee that you will never look back."
Jon Koh
www.JonKoh.com
"I knew Moon about a year ago. She introduced me to Internet Marketing world. I would not be WHO I AM today if I didn't meet her. Till today, I have never meet her face to face. Moon has a strong personality, a team player and a good leader. Working with her is wonderful. I feel I'm not alone, I always get a good advice. She is knowledgeable too. When she explore to network marketing, I just followed her. I know that SHE IS ALWAYS RIGHT. She is my RICH MOM, a good mentor. I wish to follow her SUCCESS."
Viviana Andrew
www.Viviana-Journey.com
"I know Moon through Facebook. That time I was searching for online business opportunity. Found her page and browse through her page and her website. I filled up the form and she contacted me within 24 hours. That's really impressed me of how serious she is with her online business. She always there to guide and help me. She is very generously shared her secrets, Experts in Internet Marketing. The Best Internet Coach/Mentor that I ever met in my life. She is always there to give me the moral support."
Adison Chan
www.AdisonInternetBiz.com
"I have been looking around for online opportunity and I am honor to have met Moon. When I first saw her Mompreneur Asia Website, I was deeply inspired and very impressed. Being a full time mother and with her will to believe that making money online is possible. Being through the hard work, she has proven to many people that anyone can make money online. Her willingness on helping people like me has given me a guideline in life that decision is upon individual. So if you are looking for opportunity like me, Moon Loh should be the one you are long looking for." 
Charmaine Ong
"Moon's professionalism convince me that I needed to join her team. When I came to this reality, I jumped on aboard. Moon pulled me away from another top earner in Network Marketing. They are vastly different. Moon showed me that she is a real Leader and works with her people."

Kelvin Shaw – US
"Thank you very much for your email regarding domain forwarding video. It is extremely helpful to me and I just followed the step by step walk through and I finally got my new website. Now, I am ready to print my namecard. Thank you for your support Moon! Your help is very much appreciated."
Josef Darnel
"Hi Moon! Thanks for your great advice & I've learnt many things from you though the tele-conversation was only 20mins!"
Su-Min
"I remember when I first got to know about you and what you were doing, I felt guarded as I have no prior knowledge in this field. I want to thank you for your selfless guidance in Internet Marketing and Network Marketing. I am glad that I found you and I have not looked back since."
Priscillia Qiu

"Hi Moon, thanks for the info. I received many informative emails from you and all are very great! I am applying the skills that I learned from you now slowly, thank you very much!"
Faye Chaw
www.FayeChaw.com
"I sincerely thank to Moon, my friend and my mentor who is willing to share her expertise through Mompreneur Internet Marketing Hub (MIMH) with moms like me."
Viviana
www.resourcesformomsandkids.com
"What I really LOVE though is your sincerity. I feel you truly want to help people and are not all out to earn money only. I really appreciate all the guidance you have given me thus far. It has been invaluable. Your work attitude is highly commendable as you reply all my emails fast and accurately. You treat all potential customers and past customers as friends! Hopefully one day I'll be as successful as you!"
Charissa Lim
"I have no Internet marketing experience until I met Moon and she had personally walked me through some of the basic concepts patiently."
Jasmine Danielle Lee
www.happeningparents.com
"I would like to take this opportunity to thank you for inviting me join the Mompreneur survey, which from there I get the chance to know about Mompreneur Hub."
Kelly Tan
www.onlinemomblog.com
"It was really great knowing you. I guess sometime everything is pre-planned by God!
You introduced me to momprenuers group, one that offers great support to each other. It's a great group because as momprenuers we really need great support and encouragment from one another as this is never an easy path.
I learnt greatly from you. Previously I had always believed the importance of internet marketing but somehow I just cannot figure out how to get on the right track to make things work the way I wanted. Thanks for your generousity to share with me what is SEO, how plungins works, uploading to server and even simple things like hosting and domains.
Your patience, generousity of sharing information and knowledge truly helped me improve further.
Really appreciate your support and encouragement!!!"
Rebecca Chan
www.sgmummy.com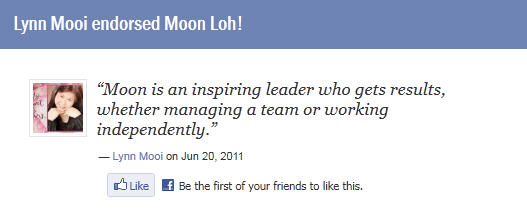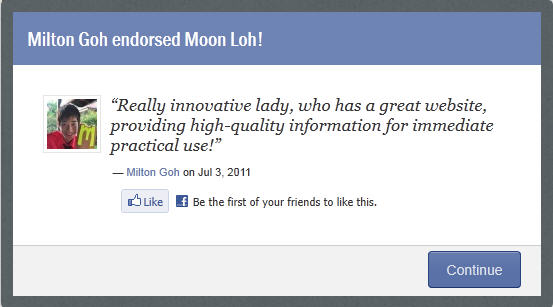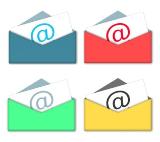 Email Interviews
Interview by Mia Salituro – Owner of NetworkingNewbie.Wordpress.com
Title: Email Interview with Moon Loh – Mompreneur
Interview by Faye Chaw – Owner of FayeChaw.com
Title: Email Interview with Moon Loh – Successful Work From Home Mom (Founder of Mompreneur Asia, Mompreneur Hub and Million Dollar Mom)
Interview by Louis Jonathan – Owner of ProfitsMasterPlan.com
Title: Interview with Moon Loh – Founder of Mompreneur Asia and Mompreneur Hub
Interview by Today's Motherhood – Online Parenting Magazine
Title: Interview with Mompreneur, Moon Loh
Interview by Viviana – Owner of ResourcesForMomsAndKids.com
Title: Interview with Moon Loh, a Rising Female Internet Marketer in Asia
Featured Articles
Mother2Baby by Rustic Nirvana
Title: True Stories of Mompreneur, Moon Loh
Online Parenting Magazine – Today's Motherhood Feb 2010
Title: How To Raise Chemical Free Kids (page 6)
Kelly McCausey Moms Talk Network – The Affiliates Blog Tour 2009
Title: Conducting Interviews to Promote an Affiliate Product
Online Parenting Magazine – Today's Motherhood Apr 2009
Title: Baby Mooners (page 39)
Online Parenting Magazine – Today's Motherhood Aug 2009
Title: Are you a Mompreneur? (page 32)
Guest Post at Aksindiblog.com
Title: A unique home based internet business opportunity for Moms
HubPages – Online space to share advice, reviews, useful tips, opinions and insights
Moon Loh at HubPages
EzineArticles – Site for the submission of quality original articles.
Moon Loh at EzineArticles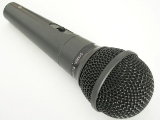 Public Sharing & Talk
7th March 2009 – A Fiesta Celebrating Womanhood 09
My Mompreneur Sharing On Womanhood Fiesta
22nd August 2009 – A Talk at SCCIOB
Sharing Of Internet Business and Internet Marketing at SCCIOB
More Photos Sharing for SCCIOB Talk
 15th December 2013 – The Ultimate Wealth Creation Summit 2013, Philippines