Archive for the ' Network Marketing ' Category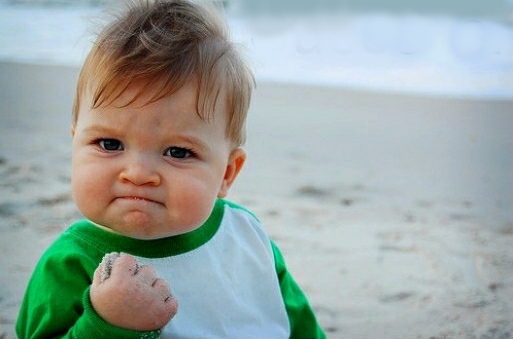 Working hard in your Network Marketing but still not getting results? Watch video to find out WHY.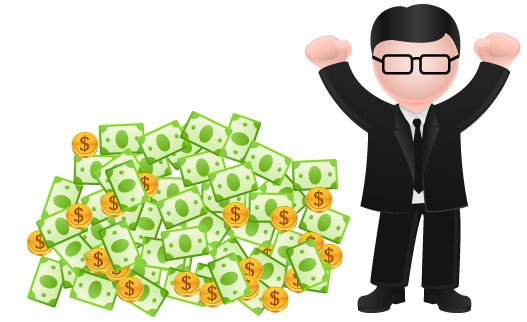 Wondering how much we can make from Network Marketing business? Watch the video to find out the answer.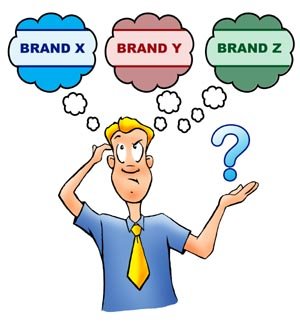 Good network marketing company VS Bad network marketing company
Are you joining a good company?
Many networkers trying to build the business online and wondering how to do it. Here's my answer to you.
Author Michael Jeffreys personally interviewed 15 top motivational gurus in 1997 for his then upcoming book.  After talking to gurus from Brian Tracy to Dr. Wayne Dyer, he distilled 8 Secrets to Success they all agreed upon.  These secrets are still good today and are as follows:
1.    Take 100% Responsibility for Your Life – In a society where people blame everything from their parents to the government for failure, those who don't buy into this mentality or succumb to the "victim" thinking succeed. To blame something or somebody outside yourself is saying they have control of your life and not you. Someone else's opinion of you doesn't have to become your reality.
2.    Live Your Life On Purpose -  What separates motivational thinkers from the unsuccessful is that they believe they're doing what they were put her to do. The difference between this and just living, is that the latter is just getting through the week with the least problems.  But when you live your life on purpose, your main concern is doing the job right.  For the entrepreneur this means finding a cause you believe in and building your business around it.
3.    Be Willing to Pay the Price – Be willing to pay the price for your dreams.  Wanting a big house, a luxury car, and a million dollars in the bank is all very nice, and everyone wants these things – but are you willing to pay the price to get them?  This is one of the major differences between the successful and unsuccessful.
4.    Stay Focused – Every day we're bombarded with hundreds of tasks, phone calls, messages, and everyone competing for our time.  Focusing requires giving up something in the present because you are investing your time in something that will pay off big-time down the road.  Jack Canfield and Mark Hanson were turned by 30 publishers when they submitted the first "Chicken Soup for the Soul" book.  Instead of giving up, they stayed focused on their goal and did four or five interviews per day for radio, TV, and newspapers, for five days a week for a whole year.  Eventually, a small publisher decided to take a chance, and of course now it's a best-seller that spawned an entire series that have sold more than 10 million copies.
5.    Become An Expert in Your Field – One striking factor all successful people have in common is how seriously they take their profession.  They strive to be the best at what they do, and do almost anything to improve.  If someone followed you around all day with a video camera at your business, would it be a tape you'd be proud of or embarrassed about?  Make the decision today to work at being the best in your field.  How? By finding out what the "best" in your field are doing, and do what they do.
6.    Write Out a Plan for Achieving Your Goals -  Write out an action plan/map for how you're going to achieve your goals.  Trying to reach your goals without a plan is like trying to drive from Los Angeles to Chicago without a map.  A goal that isn't written down is merely a wish or fantasy.
7.    Never Give Up -  Never, never, never give up. When you're fully committed to achieving your goal, giving up is not an option. You must be willing do whatever it takes to make it happen.  The power of perseverance is an awesome force.  As someone once said, "inch by inch it's a cinch".  Think of the lowly inchworm – if it pondered the length of the trip from start to finish before it started, it probably would never move. To a worm's point-of-view,  the garden path must look like a trip to Mars. Never give up! Keep on going like the Eveready battery bunny, and pretty soon you're there.
8.    Don't Delay -  Nobody knows how much time they have left to accomplish their dreams, and we must remember that we don't have forever. The clock is ticking, and sooner or later your number comes up and you're gone.  Successful achievers know this too, but they don't view it as a "negative".  Achievers use it to "spur them on".  They go after what they want as energetically and as passionately as possible, for as long as they have.
I had a friend who used to say, "Today is a check – cash it!  Yesterday is an I.O.U. – forget it! Tomorrow is a promissory note, don't  bank on it!"  I think that's a pretty good summation of life, so go out there and cash in on that "today" check.
Strong, positive teamwork is defined by a leader who has a vision and the ability to inspire his or her team to work toward the realization of that vision.
The leader is not threatened in the least by the expertise and diversity of his or her team. Rather, a good team leader engages his or her teammates in a discussion about what quality looks like, what is needed to perform and complete the job, and empowers the team members to always strive for quality improvement.
Let's break all that down into its component parts. The first is a clearly defined leader. I believe every team must have a leader. There must be someone who is in charge and makes the ultimate decisions.
Team members may take turns being the leader as long as everyone is clear who the leader is on any given day. Another variation of that theme is to have certain people be the leader for projects that are in their area of expertise. However, in every event, there can be no question among teammates who is the leader for that day or project.
The leader needs to have a vision. This is similar to Covey's second habit, "Begin with the end in mind." A true leader creates the end product twice—once mentality and then in its actual form. It is impossible to lead toward a fuzzy vision. People are simply not inspired to follow uncertainty.
Having the vision is not enough to inspire teammates to strive toward the same goal. A good team leader knows how to help each teammate see how the end product or service will be useful and what, exactly, their individual contribution is toward that end.
How does the janitor contribute to fans' enjoyment at a professional baseball game? By providing a clean, neat bathroom experience—that's how. If the janitor sees himself as a critical cog in the big picture goal and he receives positive recognition for it, then he is more likely to perform his job with enthusiasm.
Another component of being able to inspire one's teammates is having a clearly defined mission that everyone, preferably, has had a part in developing, but if not, then at least team members can agree to the previously established team mission.
This becomes important in times of conflict between team members. When there is a dispute to be solved, it is helpful to have an already established way to measure the solution. Solutions are always held up against the mission and whether or not it will move the team closer or further from the ultimate goal.
The other advantage of having a mission that has been agreed upon by all team members is that it can enhance cooperation. One of the most difficult things to manage on a team is an individual ego. There can be petty jealousies and a competitive spirit that can kill the cooperation of the best team. The mission statement is a way to minimize this potential for disaster.
The mission remains the focus that everything else is compared to. An individual's action is either helpful or hurtful to the mission and dealt with accordingly. The group's goal must always be placed above any individual's desires or ego. Jealousy and backstabbing have no useful place on a team.
A good leader is in no way threatened by the expertise and diversity of his or her team. The best leaders are always seeking information from the front line people who are doing the actual work. Without information from team members, the leader's hands are tied behind his or her back.
It is also critical to use team members in their areas of expertise. Leaders can't know everything about everything. There will be team members who have skills and abilities that surpass those of the leader in certain areas. A good leader will ask for help when it is prudent.
This is also a time to value diversity. Having a team made up of people who all do the same jobs in pretty much the same way really has no value. One person could more easily do the job than assembling a homogenous team.
The value of a team comes from its heterogeneity. Getting feedback and suggestions from people who do things differently is what will spark the creativity and the genius of the team. This is what masterminding is all about. Tap into the wealth that is already there.
Finally, a good leader holds the bar high. He or she does not ask his team to be average or mediocre. Average and mediocre can be easily replaced. The leader asks his or her team to collectively do their very best and when they are done, the leader asks them to always strive for continuous improvement. The work is never done. The team should always be evaluating what has been implemented and be comfortable making suggestions for ways to do it even better.
Previously, I mentioned that a good leader empowers his or her teammates. Creating a need-satisfying environment does this. Team members must get along and know that the leader and the company have their best interests at heart. They must feel important, listened to and respected. They must have the freedom to make choices within the context of their assignments and they must have some fun in their work.
It is also critical for team members to feel safe. This means that they are not fearful in any way. The team leader is critical in fostering this environment for the empowerment of the entire team.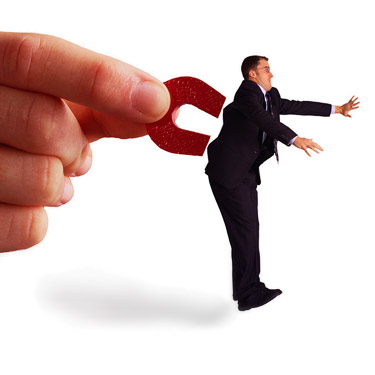 What is the difference between 100 opt-ins and 1 signup & 100 opt-ins and 20-30 signups for your network marketing business?
There's really no secret once you know the most powerful marketing technique in Network Marketing. Watch below to find out more:
Want to find out more how I personally sponsored more than 100 into my primary business, fill up the form below and I'll see you inside!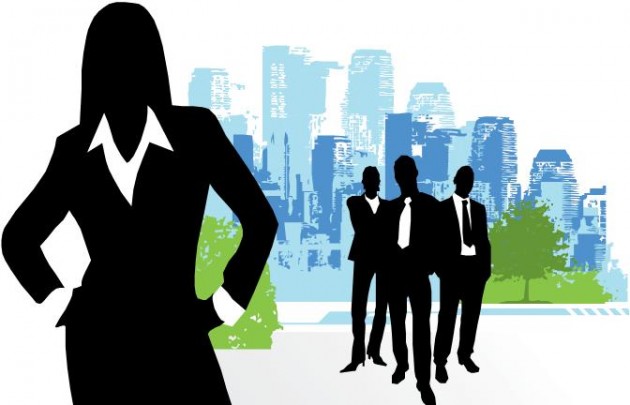 If you were to build a house, you would begin with a blueprint. This blueprint proves useful because it contains more than directions on how to build a house. It also describes the finished house.
So, what does this have to do with leadership?
Last month I asked an audience of leaders to tell me the characteristics of an ideal leader. Their answers were (in the order collected):
A good listener, enthusiasm, passion, shows appreciation, a visionary, role model, trusting, integrity, organized, knowledgeable, credibility, persuasive, charisma, team building, clarity of purpose, problem solver, attitude of service, leads by example, patience, willing to act without complete knowledge, understands followers, consistent, empowers other people, and adapts to change.
I'll add that this is essentially the same list that I receive from other audiences when I ask this question. From this comes some useful insights.
1) Notice what the list contains. All of these characteristics relate to the human side of leadership. That's interesting because I often hear people minimize this side of leadership with terms like "soft" or "touchy feely." Actually, applying these characteristics requires more strength than not.
2) Notice what the list excludes. Absent from this list (and all lists from other programs) are characteristics such as stern, mean, serious, short tempered, vindictive, tough, angry, harsh, punitive, controlling, violent, or ruthless. And that's interesting because many popular representations of leadership emphasize at least one of these "hard" characteristics. In fact, these characteristics are the refuge of those who lack the strength (or the skills) to apply the human side of leadership.
3) How about you? How would you rate yourself as a leader compared to the list of positive characteristics? If you were to survey the people who report to you, how would they describe your leadership? Would they list characteristics from the "soft" list or from the "hard" list? Could you become more effective by improving upon any of the "soft" characteristics? And how about the other leaders in your organization? Do they truly maximize human potential?
People want leaders who treat them with genuine compassion, courtesy, and respect. They want leaders who help them become more successful. They want leaders who inspire them with a vision for a better world and show them how to go there.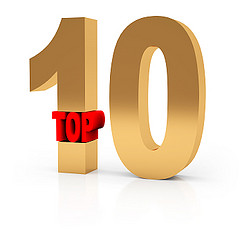 Here are ten steps that will assure your success:
1. BE A GOAL SETTER. What do you want to accomplish? Do you want to save for college education for your children? A new car? A new home? You can have whatever you want, but you must want it enough to do the things that have to be done to get it. Whatever your goal, write it down and set a target date for reaching it. Divide the time period into blocks of achievement that are reachable. Work consistently toward accomplishing each day, each week, each month what you set out to do. Goal-setting is a must in every area of life. Little is ever accomplished without definite goals.
2. BE A LIST MAKER. Each evening list all the things you want to get done the following day. That gives you an organized approach to each day. As each task is finished, mark it off your list. It is amazing how much gets done when one works with a "things-to-do" list. Also, have a notebook listing appointments, potential clients, repeat clients, and referrals, and keep it with you at all times. You will be adding to it constantly.
3. BE ENTHUSIASTIC. Enthusiasm is the high-octane "fuel" that salespeople run on. Enthusiasm generates its own energy. Energy and good health are synonymous with busy, happy people, people who are achieving.
4. RECOGNIZE THAT THE MAGIC WORD IN SALES IS "ASK." In network marketing we don't have to wait for business to come to us. We create our own business by asking for it. Ask for appointments, then you can do business. Ask for business, then you will close sales. Ask for referrals, then you always have a full list of potential clients. Be quietly, yet firmly aggressive.
5. EXPECT NO'S. Realize that no's are not personal. In sales, as perhaps nowhere else, the law of averages works. Every no gets you closer to a yes. Keep track of your ratio. It will help improve your techniques. Are you getting ten no's to one yes? Is your ratio five to one? Remember, the yes's are your income. Also remember that "no" does not necessarily mean "no." Often a "no" is simply a stall for more time to think. It may be a request for more information about your product or your service. What your client is actually buying is assurance. Assure here by your helpful attitude and your complete honesty, that you want what is best for her. She will most likely respect you and do business with you.
6. SCHEDULE TIME WISELY. A schedule is the roadmap by which salespeople travel. It takes the frustration out of the day. It assures that the necessary things get done and get done on time. Plan your work then work your plan.
7. BE POSITIVE IN YOUR ATTITUDE. Success in sales, as in all areas of life is 90 percent attitude and 10 percent aptitude. All of us must work at developing habits of constructive thinking. Remember, sales is one of the highest paid of all professions. Statistics show that good networkers enjoy incomes far above the average.
8. HAVE AN OFFICE AREA. Most networkers work from their own homes, but it is essential to have a place where you can work in a organized and efficient manner. An office plus a strict working schedule gives you dignity. Both are absolutely essential for efficient operation and accurate record keeping, so important to the success of any business.
9. BE INVOLVED. Most organization offer contests to stimulate production. Include winning contests as part of your business goals. Contests make your business fun as well as adding considerable dollar value to your income.
10. LEARN TO HANDLE MONEY INTELLIGENTLY. A regular nine-to-five job usually means a paycheck at the end of the second week.
Would financial security mean a lot to you? If so, ask yourself these questions:
* Am I honest?
* Do I really like people?
* Am I willing to learn?
* Am I willing to work?
* Am I capable of being my own boss?
If your answers are yes, to find a good product from the network marketing market, one that you like, one that fills the need of a lot of people, and go to work for yourself! You can turn dreams into reality.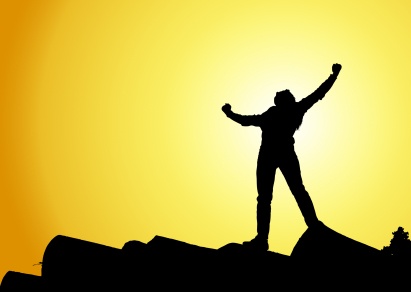 You know what it's like. You set yourself a goal, something you want to achieve. You are excited and ready to take on the world, and then a few months later you can't even be bothered to spend 10 minutes working towards achieving it.  Well welcome to being human! It is so easy to go from excitement to complete apathy but there are things you can do to ensure you stay motivated towards your goal and following are seven great ones!
1. Is Your Reason WHY Large Enough?
When I wanted to lose weight setting a goal to look great in clothes was not big enough, what didn't help was the fact that I loved who I was and what I looked like, but my health had begun to show signs of being affected by my excess weight and this is the WHY I used to ensure I stayed on track. I started with 6 weeks of no diary, no wheat and red meat only once a week. Do you think I needed a big why to stay committed to such a regime??!! I knew that health is my true wealth. Having been unwell for 6 months and hardly able to walk had taught me that without my health my goals were useless. So maintaining a healthy body that would allow me to enjoy the fulfillment of my goals was the big WHY that kept me on track.
Stop and think about your reason WHY? What reason is big enough to keep you motivated at times when you want to give up and/or give in?
2. Create a visual and emotional image of what you want
Writing your goals down is an essential tool but not always enough to keep focused. Writing your goals down and having a visual image of you completing that goal adds fuel to the motivational fire. Writing goals down, having a visual image of your completed goal AND connecting this image with your emotions is the power of 3 that will ensure your motivation remains high. At any point during the day, or at any time when you are feeling in need of encouragement, you can simply stop, close your eyes, see your goal and evoke all the emotions achieving that goal holds for you. Nothing is more powerful!
3. Questions to ask before, during and after!
It is important to know not only why you are doing something but also WHAT. What achieving this goal will provide for yourself and your family. It is easy to believe that what you want is to make a million, but for many it is the lifestyle and the time freedom that this money has the potential to provide that will be the real motivation.
Spend time asking yourself questions that will help you identify what achieving your goal will provide. Questions such as:
•What will it bring me?
•What will it do for me, my family, and/or friends?
•What kind of lifestyle will I be able to have?
•What sacrifices will I need to make?
•What will be the impact on my current routine?
•What will be the impact on my family?
•What outcome do I want to achieve?
•What contributions will I be able to make
Motivation and staying motivated is easy when you know what the achievement of your goal will provide for you and we only really lose motivation when we lose sight of our goal or end result.
4. Creating a visual representation of what you want
Keep the motivational fires burning by creating a collage with the family of what your end result will look like, or paint a picture, write a poem, sing a song, or whatever creative endeavor excites you enough to complete it.
Whatever you create keep it in a place where you can see it constantly, I remember listening to someone talk about sticking a poster of making their first 100,000 on their ceiling so that as they woke up it was the first thing they saw each morning, and the last image in their mind before falling asleep.
Leave yourself reminders on your fridge door, on your bathroom mirror, in your car. The more places you are able to leave yourself little notes and reminders about what you want to achieve the better. Doing this will help your unconscious mind bring you the results you desire, whilst also supporting you in staying focused and motivated towards achieving your goal.
5.Get Support from people around you
Support from family and friends is important but also consider what other support is available to you. Books, mentoring, work colleagues, life coaching, forums – these are all things that can support you as you work towards achieving your goal. Also think about WHO can support you in staying motivated, can you buddy up with someone, do you have a boss or lecturer who will be happy to help you keep accountable.
One thing I recommend is that you tell as many people as you know about what you want to achieve, this has the effect of keeping you motivated to complete your goal because you have told so many people. However, a word of caution is needed here because it is easy for people to trample your dreams and fail to support you. You must first pick and choose carefully those people you know will want to support you, but also you must gain enough inner personal strength to be able to continue no matter what negative comments may come your way.
6.Develop Inner Personal Strength
Ultimately, the person who will determine whether you stay motivated and achieve your goal will be you. Your thoughts will determine your behavior which determines your results. Developing a strong inner personal strength about your ability to achieve and your ability to motivate yourself when you are in an unproductive state of mind is essential. Being able to see setbacks and failures as opportunities for continued growth and upset and emotional turmoil as opportunities to discover what you want and need, will determine how you view life. One of the best ways to inner personal strength is to read and listen to audios that inspire and motivate you. Continued learning is an essential part of being able to stay motivated.
7. Support from Continued Learning
If you are going to need to learn new skills to ensure you complete your goal then you it is a good idea to identify what learning you will need to undertake as early as possible. If you have planned out how you will achieve your outcome then you will already be aware of any areas where you need to strengthen your skills or out source to others who will be able to fulfill what you need.
There is nothing worse than getting halfway towards the completion of a goal and to be stopped because you are not able to complete something because of lack of knowledge and/or skills. This is a surefire way of dampening your excitement and your motivation.
Make a list of what you can and can't do and who might be able to help you. Knowing this in advance can help you avoid getting frustrated because things aren't getting done. If you are serious about developing your personal and professional life then I recommend getting yourself a Mentor or Life Coach, to ensure you stay on track.
You should also look at continued learning as it relates to your own personal development, continuing with your own personal development will ensure you are able to work through set backs quickly and stay motivated.
Staying motivated when you are looking to achieve your goals is essential for ultimate success. I have provided you with seven practical ways to achieve continued motivation and I recommend you use them all. Some of them such as creating a collage will be activities you perform occasionally, but others, such as continuing your personal development will be a continuous learning process. There is not one single thing that will determine your success in staying motivated but a combination of many, finding the combination that is right for you will change from goal to goal and will be an ongoing (fun filled) exploration.