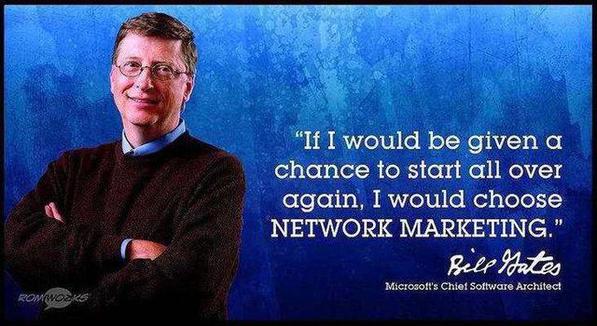 Why NOT??!!
2014 Direct Selling Statistics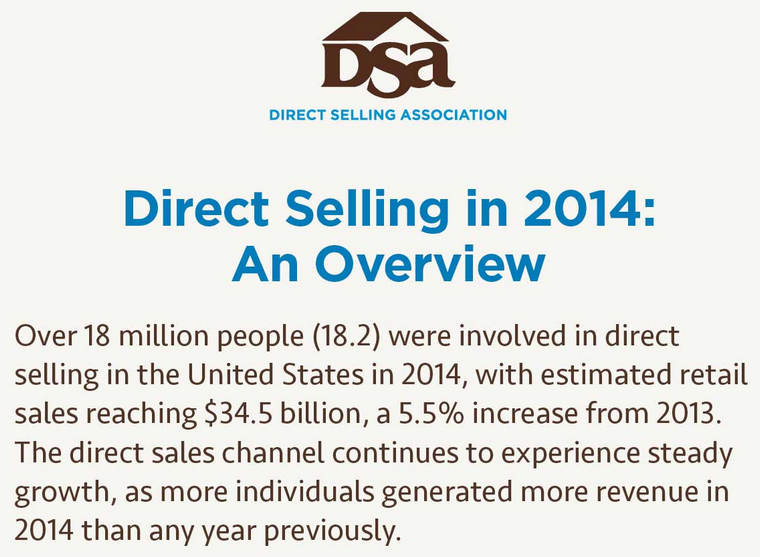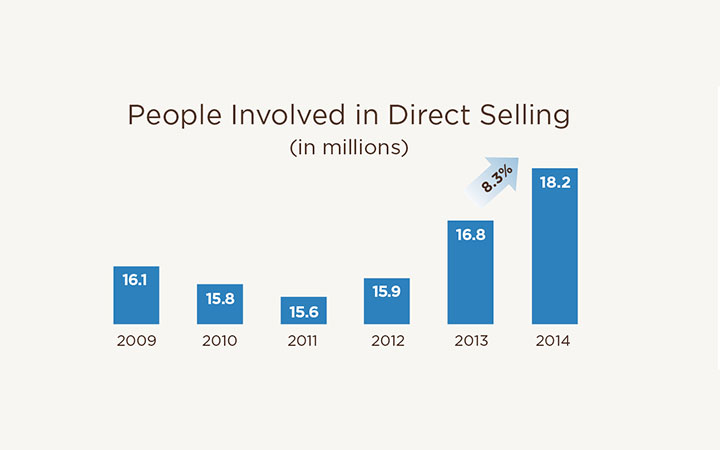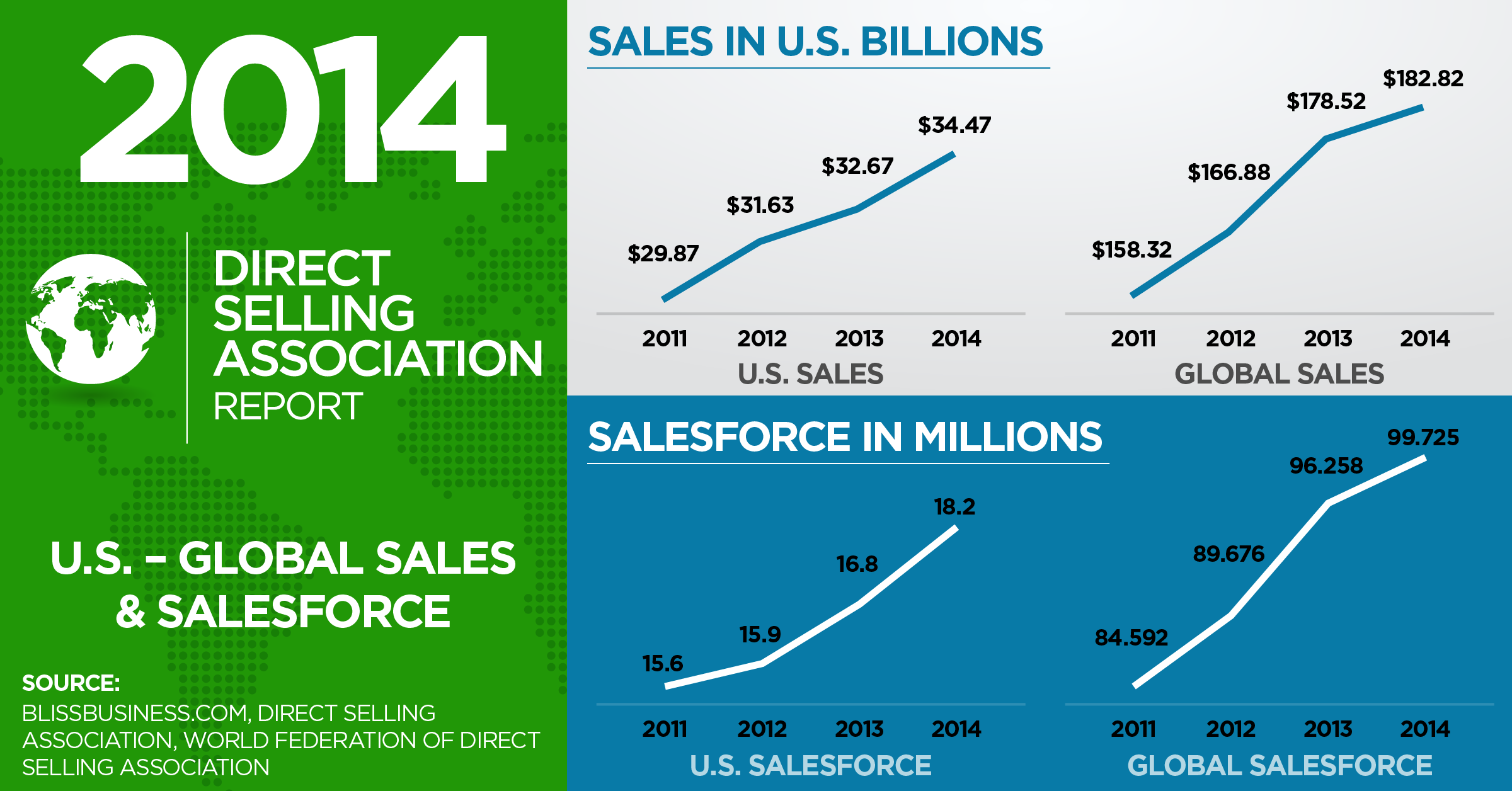 2013 Direct Selling Statistics
2013 Estimated Total Direct Retail Sales
The 2013 estimated retail sales of USD 32.67 billion for the direct selling channel were up 3.3% in the United States, from USD 31.63 billion in 2012.
The U.S. market increase of 3.3% in 2013 continued an upward trend that began after 2009 and brought the industry to a record high.
Direct sales grew 0.8% in 2010, 4.6% in 2011 and 5.9% in 2012.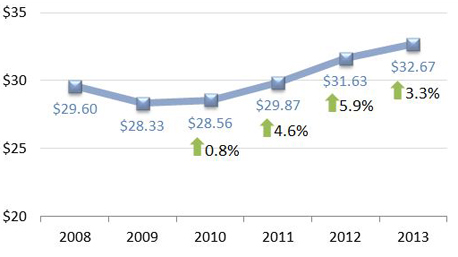 *Direct retail sales are defined as the dollar amount paid by the ultimate consumers of the products or services. These are estimated direct retail sales based on survey data and extrapolated data from secondary sources.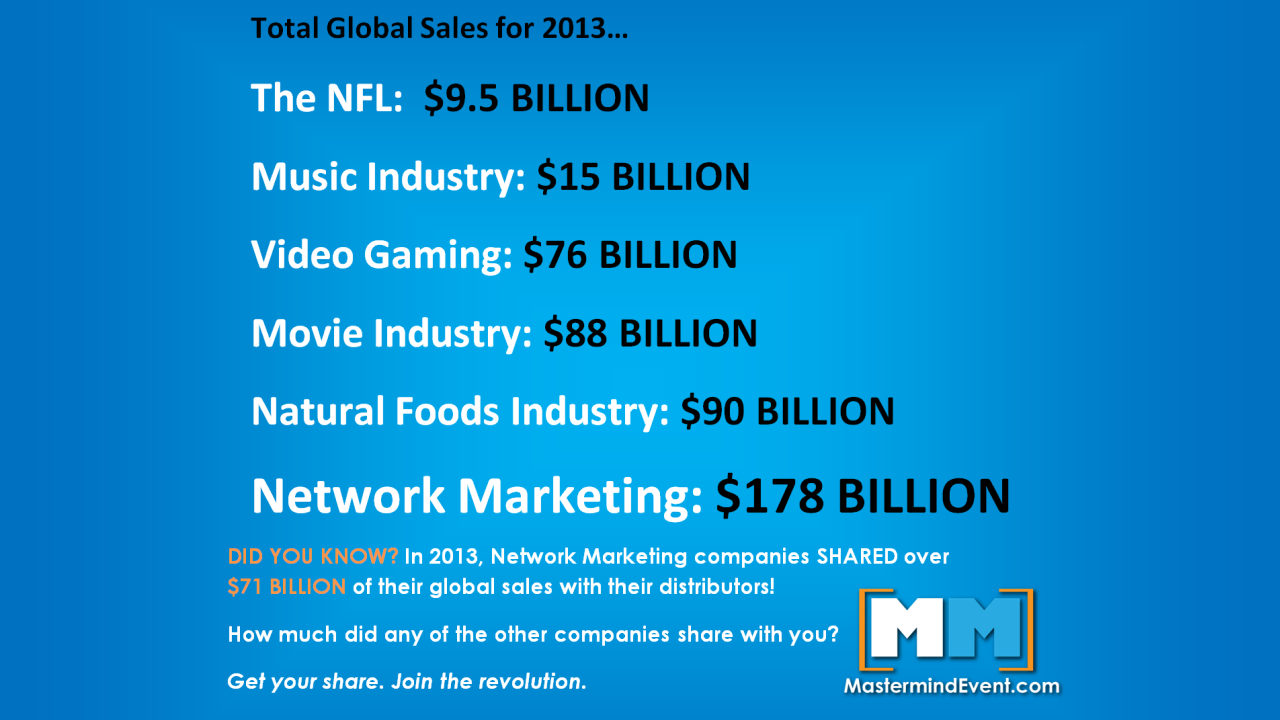 2012 Direct Selling Statistics
U.S. Direct Selling Association Releases 2012 Sales and Salesforce Figures
Phoenix (June 11, 2013) – The United States Direct Selling Association (DSA) today released the results of its Annual Growth & Outlook Survey, which shows U.S. direct sales totaled $31.6 billion in 2012, a 5.9 percent year-over-year increase from $29.87 billion in 2011. In 2012, there were 15.9 million people involved in direct selling in the U.S., an increase from 15.6 million the prior year.
Global direct sales increased 5.4 percent from $158.3 billion in 2011 to $166.9 billion in 2012, according to Carlucci.