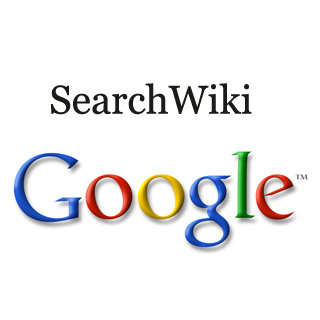 Today I discover something different when I'm using Google Search. Besides the search results, there are a "Up arrow" and a "Delete" boxes. Out of my curious, I click on the "Up arrow" and there is a pop-up as below: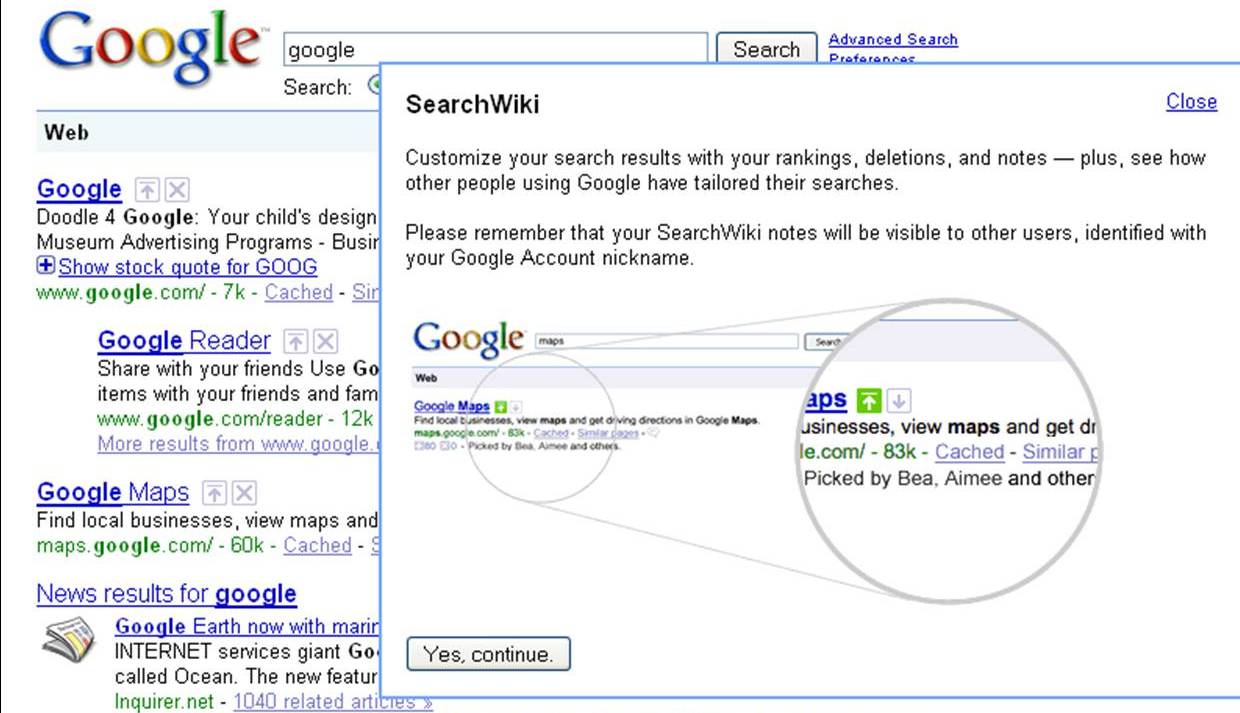 So, what does this mean? I could customize my search results with the rankings I want? I could put my own website to the rank of #1? If it can simply change the ranking, how about the effort of doing all the SEO and LSI? Many questions just appear in my mind. I then found a video that explain more about Google SearchWiki.
And also a post on Google SearchWiki Kill SEO Ranking? – It says that the changing only affect the particular computer and only if he log on to his google account.
I do a test by myself for the keyword "how to do social bookmarking". My website rank #6 originally but after my "adjustment", it ranks #1.
Before Using SearchWiki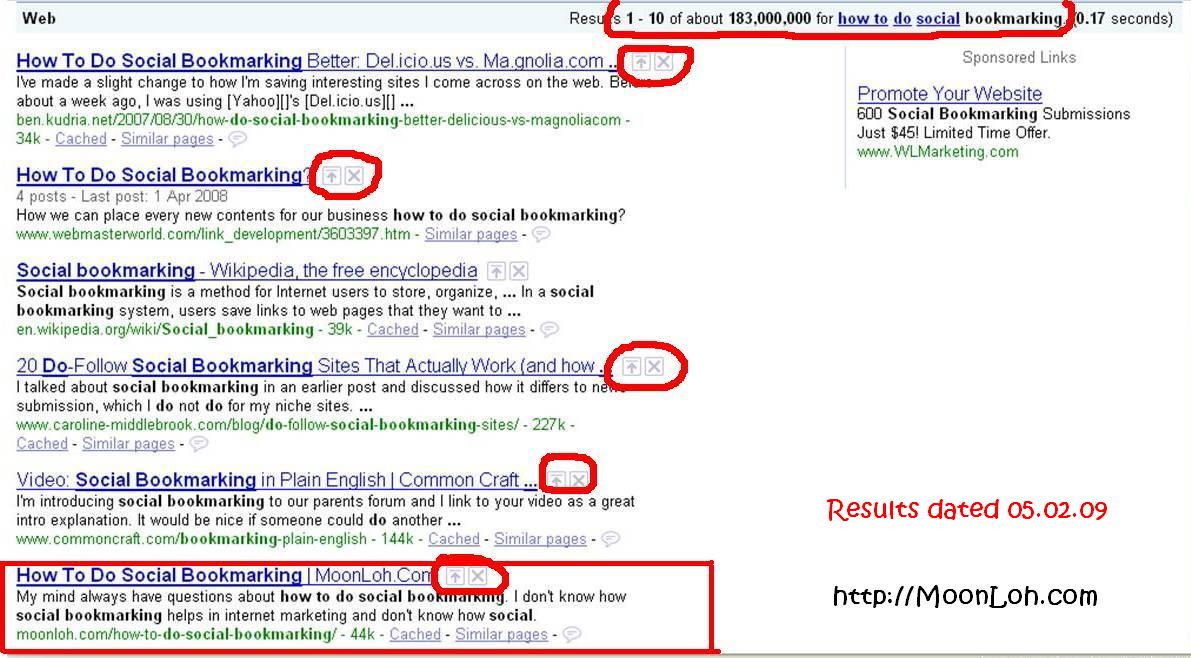 After Using SearchWiki – This result only effective when I log on to my google account.
So, what do you think about Google SearchWiki? Any advantages and disadvantages of boosting the websites' ranking and it can only be viewed by ourselves?