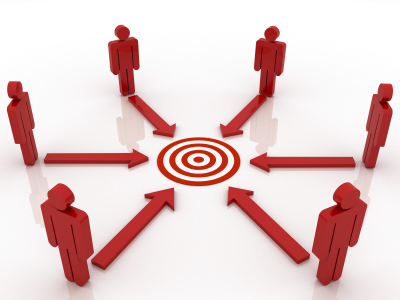 Would you limit your web site traffic? Your first reaction about this question might be, "No way! I don't limit the amount of traffic coming to my web site, I want traffic and more traffic to my web site the better!" So, more traffic means right traffic? Sometimes it does not seems all the traffic are the right traffic you get.
I give you one of my example. I have one article "Will the AIG Crisis affect Singapore" and this particular article drive me lots of traffic. However, this article does not have anything to do with internet marketing and most of the readers just read the article and leave. So, I realise that these traffic is of little or no use to my business.
Get the right traffic
I welcome traffic to my web site and the more traffic the better. However, I prefer to get more right traffic instead of high bounce rate traffic. I ever described our web site is a "location" for us to advertise and market our product, just like a traditional business man needs a shophouse for selling (my post – Is webpage and website related to feng shui?!). And since our web site is our shop, we need to get the customers to come and eventually "buy" something. Therefore, getting the right traffic is important in the sense that when we get the right customers through the door of our shop, we'll sell significantly more.
How to get right traffic
Recently I've spent lots of time learning about Internet Marketing and focus in Google Adwords, SEO and Social Media. I have a notebook for my Adwords which I share some handwriting notes with all of you and I have another notebook for SEO and Social Media. See, this is my another notebook and it's totally full now.
Ok, about getting the right traffic, I've also spent time focusing and creating content for my sites on a very specific target market. As a result of making changes, I get some good feedback and the number and quality traffic has gone up significantly. Although it wasn't happened overnight but I think the time was well worth the investment because some friends are contacting me and we share more in particular areas.
We have probably heard a lot on how to focus on the niches market and get the traffic from the niches. So, I think all of us can approach traffic in the same manner. We just need to think on how to get the relevant traffic and implement something to prevent unrelated traffic. One of the best way is the create relevant content which to your niches and make sure those contents are useful for the person who read the information. Also, the most important is the information relevant to your business, product or service?
I heard from my friends that their websites have many traffic / visitors but they can't generate good sales. And I also heard from them that they don't have products but only websites. So, my thinking is, as an internet marketer, we are in business and we shouldn't only focus on our web site but ignore about our products. Just imagine you have many right customers get through the door of your store but you just let them go with empty hands. Will you do that if you are the boss in real world? Doing business in internet is exactly the same like doing traditional bussiness, the same concept apply here and some people don't see the whole picture.
Try to focus on the main theme of our website and always creating relevant content is a good way to get right traffic. I've learnt a lot about social media and it's really a powerful tool in internet marketing. I will share more about my findings and recommendations on this area. Of course I will continue to share about the Adwords too. If you would like to know how social media helps to increase quality traffic and how it helps about your products, follow my blog and subscribe to my RSS.