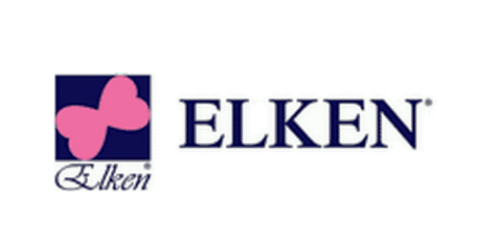 I saw this headline when google about Elken – "Top MLM company in Asia-Pacific for health, wealth & social opportunities". Just to share with you more, I'm the member of Elken since 10 years ago and the story started by… My best friend's sister came to my house one day and introduced me about Elken Spirulina. She shared with me the business opportunity and also the main signature product – Elken Spirulina. I immediately attracted by the business opportunity and that was my first direct sales experience. Yes, Elken has great products such as Spirulina, Ester C, EPA DHA, Win Calrich, Bio Pure Water Purification System (based on reverse osmosis) and many more.
The Elken Molecular Reform Therapy (MRT) make sense for me and this is the 4 steps:
1. Balanced Nutrition
2. Increase Oxygen Intake
3. Detoxification
4. Health Regulation
I was so excited when I first into direct sales business and therefore I did all my upline told me to do. I listed down all my friends, relatives and other contacts name and phone number. I even targeted to my sisters' friends and their teachers. I organized home parties and get my upline to help me for the presentation. Guess what, I saw the results and also have relatives and friends to join me in Elken. However, very soon I run out of friends to talk too. I didn't know where to get more people to share about the business opportunity and the good products we have. Other than that, I also didn't have any more money to further invest in the products and I was so tired to go out everyday met up with some strangers which some of them totally have no interest in the products and opportunity. **Sound familiar for yourself? :)
At last, I didn't continue the business in Elken but further my degree studies. And from the experience, I told myself I'm actually not suitable for MLM business. Not that I'm not good in products sharing or business opportunity sharing, but because I don't know where to find right people to talk to and I don't have enough money to invest in business. Normally we jump into a business opportunity because we want to have extra income. But if we have problems in these two areas and yet to have any solution, we would soon question about our decision into the business opportunity.
Now, I no longer feel that I'm not suitable in MLM business but I want to share with you the truth! IF you can solve the problem of:
1) Lack of leads
2) Lack of money
You can easily make extra income and achieve that kind of success in your MLM business either in Elken or other company.
All you need to know is how to find the right people to talk to and how to solve the problem of your money investment in your MLM business. I wonder why I didn't have people tell me how to solve my problems 10 years ago. ;) However, it's still not late to find out now and just go ahead to do it.
To find out how to get more quality leads and solve your money problem, make sure you login my Online Biz Strategy Training Center below. I see you there!