Testimonials
Media Coverage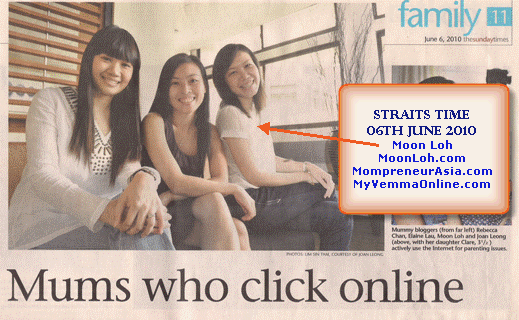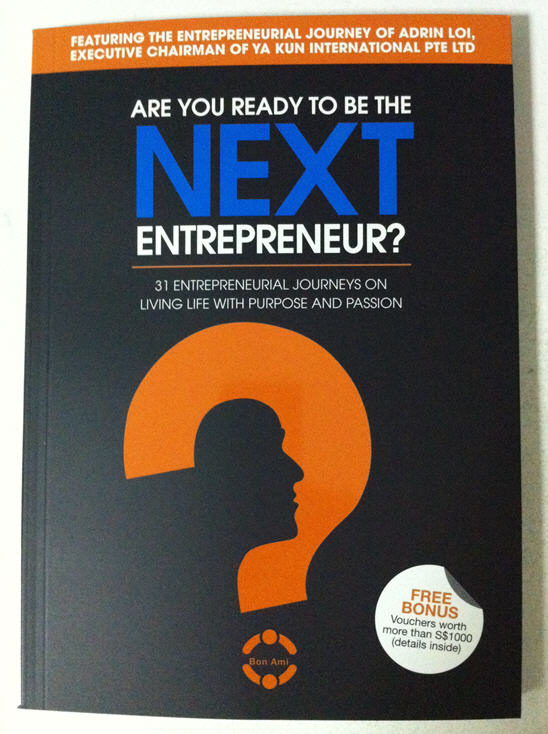 31 Entrepreneurial Journeys On Living Life With Purpose And Passion
Moon Loh @ A Mom At The Top (page 50)
Testimonials
"I have known Moon Loh for about one year now. When I first saw her Mompreneur Asia website, I was very impressed. She is really someone I admire very much. From an ordinary housewife to becoming one of the top internet marketers in Asia, she had proven that anyone can make money online. She is also very down to earth and willing to share her knowledge and skills with others. I am glad to have the privilege to work with Moon."
Ket Sang Tai
www.KetSangTai.com
"Moon Loh was one of the most dedicated professionals through her work at Mompreneur. Insightful person. Customer focused, self motivated, highly organized and brilliant perfectionist, has no problem to work hard when necessary. Responsible co-worker. For Moon Loh the job is always the most important thing to do. I can highly recommend working with her especially in the area of Internet Marketing"
Andrew Chow
www.AndrewChow.sg
"It is really my privilege to know you – A Mompreneur. You have inspired me much because you started from knowing nothing about internet marketing to one of the internet network marketing coaches! It is also my aspiration to become like you one day, a Mompreneur, working from home and being able to provide my kids a childhood where Mom is around. Thank you for all the tips you have shared with me!"
Valerie Chan
www.Vemmapedia.com
"I must say that Moon shared her secrets with us generously. Mostly importantly, she walk her talk. She shared with us what really worked and that we can apply immediately, and not some Internet Marketing theories or concepts. If you are looking for a true mentor in Internet Marketing, I would highly recommend Moon."
Ding Neng
www.Ding-Neng.com
I have been a Senior Sales Professional travelling the world and working with an MNC for more than 20 years and I thought I knew the world.  Boy, I was wrong.  I was proven wrong by a lady, who worked at the comfort of her own home, being able to spend lots of time with her family and probably earning the same level of income as I do (or maybe more).  Yes, it is you Moon.  Thank you Moon, for showing me the world, the part that I never knew existed.  Thank you for introducing Internet Marketing to me and for your patience and selfless guidance.  I am a much happier person now and the best thing is that I am able to spend a lot more time with my family!
James Yap
www.VemmaWorldOnline.com
"With her never-say-die and just do it attitude, Moon has quickly becoming a household name for many. She know the game of internet network marketing and has since transform herself into a caring, responsible and knowledgeable leader.
She also shares freely her knowledge in internet marketing to her team and patiently teach them till they understand. Her leadership is worth commending on.
If you want to find someone whom you can learn and work with to succeed in internet network marketing, Moon Loh is the person you can look for."
Jeffrey Chew
www.JeffreyChew.net
"Moon has freely shared her Internet marketing knowledge and helped me avoid many pitfalls in my home business. She has demonstrated the finest leadership skills and mastermind within her organization. If you are thinking of working with her, I strongly recommend that you do it today and I guarantee that you will never look back."
Jon Koh
www.JonKoh.com
"I knew Moon about a year ago. She introduced me to Internet Marketing world. I would not be WHO I AM today if I didn't meet her. Till today, I have never meet her face to face. Moon has a strong personality, a team player and a good leader. Working with her is wonderful. I feel I'm not alone, I always get a good advice. She is knowledgeable too. When she explore to network marketing, I just followed her. I know that SHE IS ALWAYS RIGHT. She is my RICH MOM, a good mentor. I wish to follow her SUCCESS."
Viviana Andrew
www.Viviana-Journey.com
"I know Moon through Facebook. That time I was searching for online business opportunity. Found her page and browse through her page and her website. I filled up the form and she contacted me within 24 hours. That's really impressed me of how serious she is with her online business. She always there to guide and help me. She is very generously shared her secrets, Experts in Internet Marketing. The Best Internet Coach/Mentor that I ever met in my life. She is always there to give me the moral support."
Adison Chan
www.AdisonInternetBiz.com
"Moon's professionalism convince me that I needed to join her team. When I came to this reality, I jumped on aboard. Moon pulled me away from another top earner in Network Marketing. They are vastly different. Moon showed me that she is a real Leader and works with her people."

Kelvin Shaw – US
"Thank you very much for your email regarding domain forwarding video. It is extremely helpful to me and I just followed the step by step walk through and I finally got my new website. Now, I am ready to print my namecard. Thank you for your support Moon! Your help is very much appreciated."
Josef Darnel
"Hi Moon! Thanks for your great advice & I've learnt many things from you though the tele-conversation was only 20mins!"
Su-Min
"I remember when I first got to know about you and what you were doing, I felt guarded as I have no prior knowledge in this field. I want to thank you for your selfless guidance in Internet Marketing and Network Marketing. I am glad that I found you and I have not looked back since."
Priscillia Qiu

"Hi Moon, thanks for the info. I received many informative emails from you and all are very great! I am applying the skills that I learned from you now slowly, thank you very much!"
Faye Chaw
www.FayeChaw.com
"I sincerely thank to Moon, my friend and my mentor who is willing to share her expertise through Mompreneur Internet Marketing Hub (MIMH) with moms like me."
Viviana
www.resourcesformomsandkids.com
"What I really LOVE though is your sincerity. I feel you truly want to help people and are not all out to earn money only. I really appreciate all the guidance you have given me thus far. It has been invaluable. Your work attitude is highly commendable as you reply all my emails fast and accurately. You treat all potential customers and past customers as friends! Hopefully one day I'll be as successful as you!"
Charissa Lim
"I have no Internet marketing experience until I met Moon and she had personally walked me through some of the basic concepts patiently."
Jasmine Danielle Lee
www.happeningparents.com
"I would like to take this opportunity to thank you for inviting me join the Mompreneur survey, which from there I get the chance to know about Mompreneur Hub."
Kelly Tan
www.onlinemomblog.com
"It was really great knowing you. I guess sometime everything is pre-planned by God!
You introduced me to momprenuers group, one that offers great support to each other. It's a great group because as momprenuers we really need great support and encouragment from one another as this is never an easy path.
I learnt greatly from you. Previously I had always believed the importance of internet marketing but somehow I just cannot figure out how to get on the right track to make things work the way I wanted. Thanks for your generousity to share with me what is SEO, how plungins works, uploading to server and even simple things like hosting and domains.
Your patience, generousity of sharing information and knowledge truly helped me improve further.
Really appreciate your support and encouragement!!!"
Rebecca Chan
www.sgmummy.com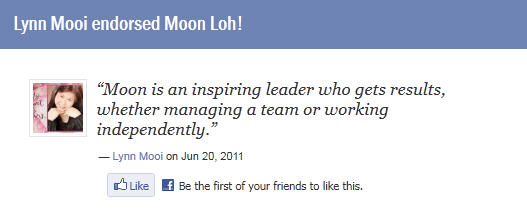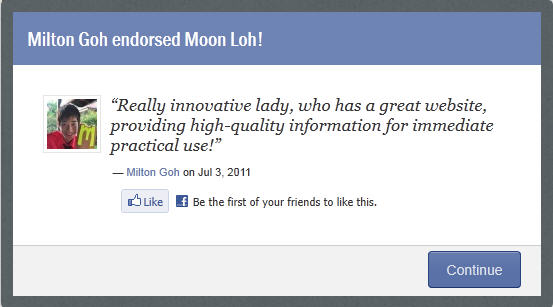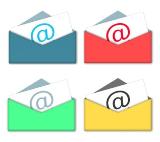 Email Interviews
Interview by Mia Salituro – Owner of NetworkingNewbie.Wordpress.com
Title: Email Interview with Moon Loh – Mompreneur
Interview by Faye Chaw – Owner of FayeChaw.com
Title: Email Interview with Moon Loh – Successful Work From Home Mom (Founder of Mompreneur Asia, Mompreneur Hub and Million Dollar Mom)
Interview by Louis Jonathan – Owner of ProfitsMasterPlan.com
Title: Interview with Moon Loh – Founder of Mompreneur Asia and Mompreneur Hub
Interview by Today's Motherhood – Online Parenting Magazine
Title: Interview with Mompreneur, Moon Loh
Interview by Viviana – Owner of ResourcesForMomsAndKids.com
Title: Interview with Moon Loh, a Rising Female Internet Marketer in Asia
Featured Articles
Mother2Baby by Rustic Nirvana
Title: True Stories of Mompreneur, Moon Loh
Online Parenting Magazine – Today's Motherhood Feb 2010
Title: How To Raise Chemical Free Kids (page 6)
Kelly McCausey Moms Talk Network – The Affiliates Blog Tour 2009
Title: Conducting Interviews to Promote an Affiliate Product
Online Parenting Magazine – Today's Motherhood Apr 2009
Title: Baby Mooners (page 39)
Online Parenting Magazine – Today's Motherhood Aug 2009
Title: Are you a Mompreneur? (page 32)
Guest Post at Aksindiblog.com
Title: A unique home based internet business opportunity for Moms
HubPages – Online space to share advice, reviews, useful tips, opinions and insights
Moon Loh at HubPages
EzineArticles – Site for the submission of quality original articles.
Moon Loh at EzineArticles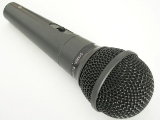 Public Sharing & Talk
7th March 2009 – A Fiesta Celebrating Womanhood 09
My Mompreneur Sharing On Womanhood Fiesta
22nd August 2009 – A Talk at SCCIOB
Sharing Of Internet Business and Internet Marketing at SCCIOB
More Photos Sharing for SCCIOB Talk