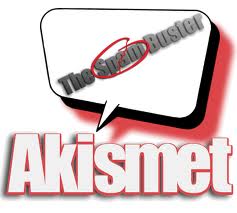 Recently I receive lots of spam mails for my blog. So I decided to use the Akismet Plugin. I always think that I just need to activate the plugin and all the things consider done. Well, when I really take a look into it, I found that they need a WordPress API Key to activate the Akismet Plugin.
I try to recall whether I have the WordPress API Key, and the answer is NO. So I need to get the API Key and obtaining the API Key for a self-hosted WordPress blog is quite confusing because I need to register an account at WordPress.com.
Why should I need to register at WordPress.com since I already have self-hosted blog at WordPress.org ?And the answer is I don't need the API Key for WordPress.org but some plugins require it for the activation. If the plugin require the API Key, I will know when I activate it. In this case, the Akismet Plugin require the WordPress API Key.
Here are the steps to obtain the WordPress API Key:
The dashboard will show that your Akismet Plugin is not activated.
You will see "Please enter an API Key or (Get Your Key)"
Click the "Get Your Key"
You will be directed to WordPress.com sign up page.
Click the "Sign Up" tab at the right top corner and follow the instruction. (Please take note that they require a different username and email address and it should not be the same as self-hosted WordPress account)
Click the "Just a username, please" and now your account is active.
Check your email and click on the activated link.
You will receive your WordPress API Key by email within a few minutes.
If you are not receive the API Key through email, you can always login to the WordPress.com and from the Global Dashboard, you should see your API Key number. Please do not share the API Key because it's like a password.
Hope the above help.
Related posts:-