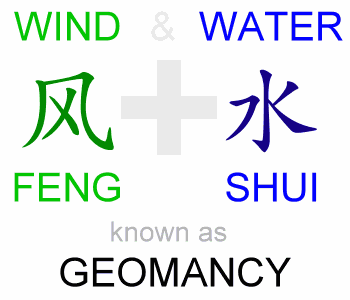 In this 21st century, everyone know what the webpage and website are. If I were to explain on what is webpage and website you think I'm crazy or I'm telling people what they have already known.
Yes, I'm going to relate the webpage and website to internet marketing. So, what is the connection between them? For internet marketer, all they need is a webpage or website for them to run the business. Webpage or website is a "location" for them to advertise and market their products, just like a traditional business man needs a shophouse for selling.
Many chinese believe in feng shui especially chinese business man. They would choose a good location, decorate the shop with good layout which they believe can boost their business and bring them huge profit. Now, how about the internet marketer? In the world of internet, we cannot find the feng shui teacher to help boost the business, but I found that it has a small relationship there.
I would treat the layout, structure and content of a webpage and website are the feng shui of the business. Google will give high rank for a webpage or website with good layout, well structure and info rich content. High ranking by Google is important where the amount of visitors to a website would increase because normally internet users will visit the first few websites in the search results of a search engine (theory of SEO-Search Engine Optimization). In other word, the higher a website ranks in the search results, the greater the chance that the website will be visited by a user.
What is the factors for a good webpage or website?
According to Wikipedia, a Webpage is a resource of information that is suitable for the World Wide Web and can be accessed through a web browser. This information is usually in HTML or XHTML format, and may provide navigation to other web pages via hypertext links. While, a website is a collection of Web pages, images, videos or other digital assets that is hosted on one or more web servers, usually accessible via the Internet.
*a screenshot of web page
Since the information in a website is in HTML format, we need to ensure the pages have the basic HTML components and tagging. There are 3 HTML tags that every page should have at the top of the page.
Title Tag
Meta Description Tag
Meta Keywords Tag
The example of the opening HTML code may look like this if we are trying to optimize a page for the phrase "drive traffic": -
<html>
<head>
<title>Tips to Drive Traffic to Website</title>
<meta name="description" content="How to drive traffic to a website">
<meat name="keywords" content="drive traffic, page rank, search engine">
</head>
The above 3 components are essential for a search engine like google, yahoo and msn. Although there is no feng shui in internet marketing, you can set your own feng shui by using this 3 powerful HTML tags for your website to rank well in search engine.