Just want to do a quick post to share with you about my post of "Launch my program – Mompreneur Hub". This was the post I published on 17th May and surprisingly I found this post appear in my email inbox for "Google Alert – mompreneur". That is on the next day 18th May.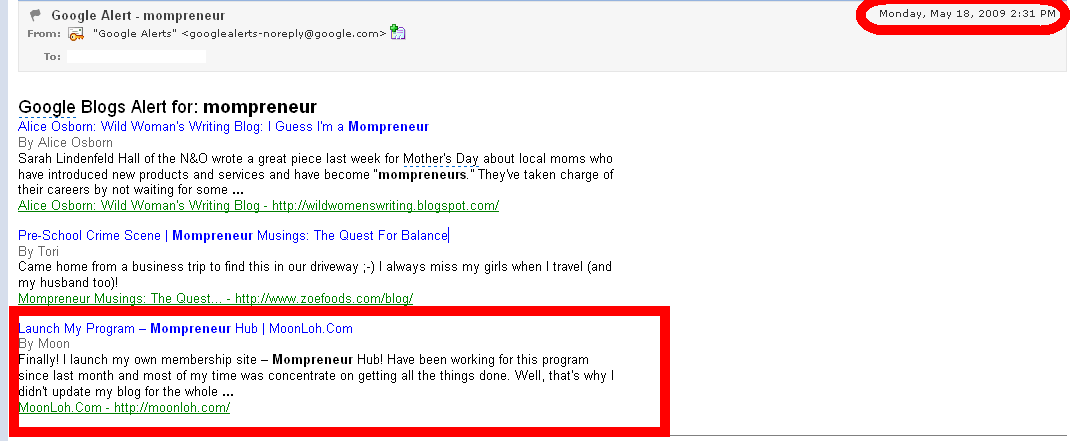 *Click to enlarge
I subscribed to Google Alert for the word "mompreneur" since I started my website – MompreneurAsia.com and this is totally not the keyword for this blog – MoonLoh.com. So, from here, I can conclude that even though this is not the keyword for my blog, Google still "see" it as something relevant and as long as you follow the SEO in your post, they will reward you in some way.
This is definitely a way to drive traffic to the blogs and I believe we should always follow the basic we need to do instead of purposely do something.
The last time I saw my post appeared at Google Alert was In March, that was the post about my Sharing on Womanhood Fiesta at Suntec City, Singapore. If you miss the post, you may take a look here, with some photos attached. ;)
My Mompreneur Sharing on Womanhood Fiesta
Enjoy and hope we gain knowledge from this experience. :)